The 5 Elements & Emotions Food Therapy
Led by founder of Qi Therapy Kimberly Ashton, this special program will show you the energetic nutrition based on the Chinese 5 elements model. Discover inside this program:
Specific emotional imbalances according to element type

An in-depth teaching of every element and their specific foods to restore balance

How to cook based on your element food type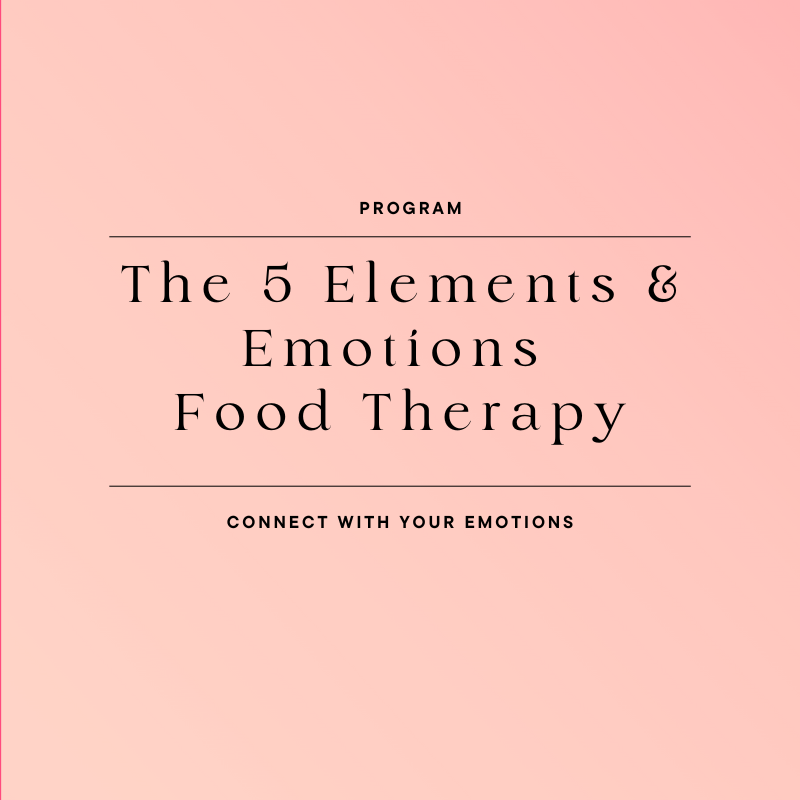 Course Curriculum

Available in days

days after you enroll

The 5 Elements & Emotions Food Therapy Training
Kimberly Ashton
Founder of Qi Food Therapy
Kimberly Ashton is a 5 Elements Wellness coach focusing on intuitive eating, food therapy and food energetics.
She spent over 16 years in Greater China, 8 of which she co-owned China's first health food store & teaching kitchen.
After closing the store and kitchen classroom in 2017 she taught Food Energetics & Food Therapy at Yoga teacher trainings and retreats in Thailand, China and Japan.  
In 2020 she launched Qi Food Therapy, a platform offering modalities and coaching for how to "balance life energy" through food, movement & emotional metaphysical wellness. She also hosts online courses and workshops.
In 2019 she published her second book "Chinese Everyday Superfoods" which encourages new generations of food therapy enthusiasts to explore Asian traditional foods, everyday ingredients & get back in the kitchen. It has sold over 7000 copies and is in its 2nd reprint in Mandarin Chinese.

Kimberly is the curator & organizer of the Energetic Nutrition summit, a biannual online event connecting practitioners & experts and an international community in the fields of Chinese Medicine, Ayurveda, Herbal medicine, Naturopathic medicine, Western nutrition, and Quantum Biology & Nutrition.